We're still working just from home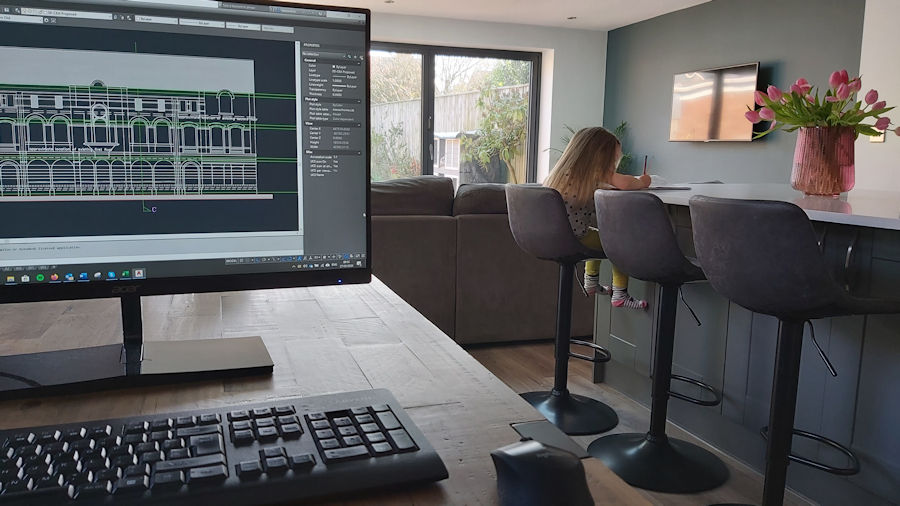 Date of Publish 26.03.20
COVID-19 is all everyone hears and thinks about at the moment however we must remember this will be over and that we are a resilient nation.
With the current situation although being terrible we have seen a lot of business's thriving with imaginative new ways to continue to serve their customers. Here the team at CK Architectural have set up at home and have identified new ways for our clients to interact with us without the need for home or site visits yet still providing the same exceptional service.   
With our customers in mind we have developed a new online design service to make the complete process as easy and stress free as possible. We can provide property assessment, designs along with useful advice on planning, building regulations and construction without any obligation. More info here.
Planning applications in Lincoln, West Lindsey Council and North Kesteven are still accepting and processed. Planning applications are already submitted online so there are no current changes to the process. For current updates on lincolnsire plannign applications click here.
Building Control applications are still being accepted by Lincoln, West Lindsey Council and North Kesteven for plan check. We do believe most sites to cease work but drawings for building regulations can still be done, submitted and checked ready for when people can return to work.
We will be overviewing all the existing applications and seeing them completed through planning and building control as usual. If you are looking for some free initial advice you should see our new online design service.
We would please urge everyone to be safe and sensible, stay home and be strict with your social distancing.